Our Laboratory
An exceptional team of embryologists. A facility that's built for life.
There is no substitute for personalized care physicians offer, but the quality of a center's lab has a remarkable impact on patients' chances for fertility success. The UCSF Center for Reproductive Health embryology lab is one of the top performing labs in the nation for fertility services, and includes the most advanced state-of-the-art equipment and laboratory air filtration system to nurture healthy embryos.
"Our focus is to be the state-of-the-art facility that optimizes IVF outcomes, connecting clinical research to patients' success. Our lab utilizes the most up-to-date technology, which include advanced quality control systems, time-lapse video incubators, microfluidics, and artificial intelligence. While supporting families through daily efforts, we strive to advance the field by the development of new treatments and diagnostic techniques. We're proud to play a role in so many success stories—and more to come." 

Dr. Mitchell Rosen, Embryology Lab Director
Inside the USCF Lab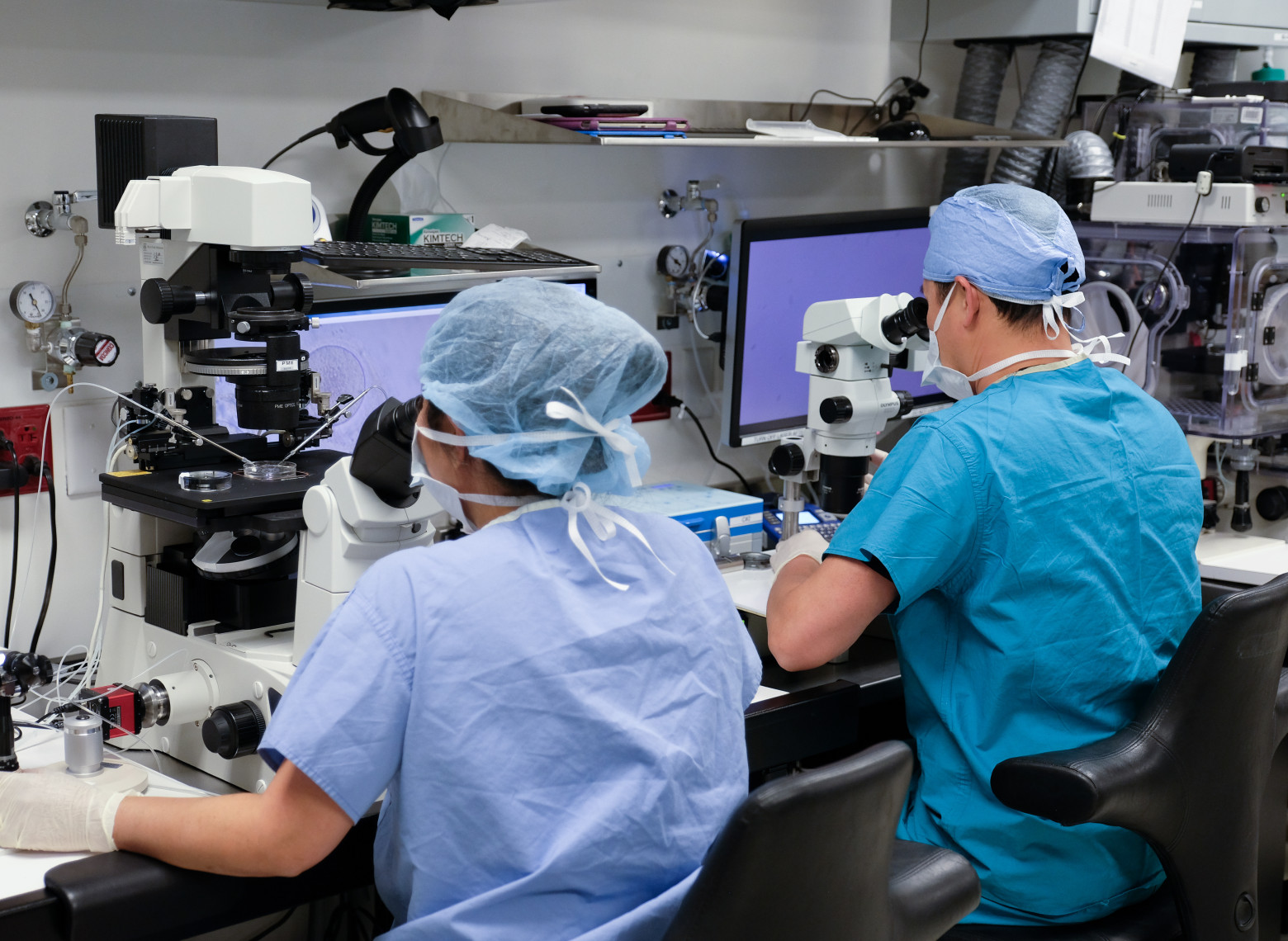 The expertise of the embryology laboratory is a critical component of any successful fertility program. The UCSF CRH embryology lab is certified by the College of American Pathologists (CAP), CLIA -a governmental regulatory agency, and the California Tissue Bank, and registered with the Food and Drug Administration.
Our laboratory remains at the forefront of innovation by:
Constantly incorporating new technologies that will help provide patients with the best possible outcomes.
Participating in exciting research that will help change the field and increase the success rates of all ART patients.
Publishing numerous studies that have led to significant advances and individualization of treatment.
Common Procedures
Learn more about some of the procedures performed inside the UCSF laboratory, from oocyte vitrification to frozen embryo transfer.
Oocyte Vitrification
Oocyte vitrification, more commonly referred to as egg freezing, is the process where retrieved oocytes are prepared tobe frozen. This involves using cryoprotecting solutions to remove water from the egg and prevent the formation of ice crystals that could damage the egg. The eggs are loaded onto vitrification devices, or straws, that are submerged into liquid nitrogen and plunged into liquid nitrogen tanks where they can stay frozen until you need them.
ICSI
ICSI stands for Intracytoplasmic Sperm Injection, in which a single sperm is selected and injected into the egg to overcome fertilization failure.The egg is held still with gentle suction while the sperm is injected using a special needle.
Assisted Hatching
Assisted hatching is a process used for patients who are either older (females), have elevated basal follicle stimulating hormone (FSH) levels, or have had multiple failed IVF cycles. An opening on the zona pellucida, the outer shell surrounding the embryo, is made using a laser beam to assist embryos to hatch prior to implantation in the uterus.
Embryo Biopsy
Embryo biopsy is a procedure that is part of preimplantation genetic testing (PGT). To achieve genetic diagnosis for each embryo, several cells are gently removed from the trophectoderm of a Day 5 embryo, known as a blastocyst. The cells are sent to a genetic testing laboratory and the blastocysts are frozen for future use.
Frozen Embryo Transfer
Embryos you decide to use later are vitrified and stored under liquid nitrogen, where they enter a cryopreserved state. When you are ready to receive your embryo, we thaw them from their frozen state and culture them for several hours where they can regain their biological process and implant in the uterus.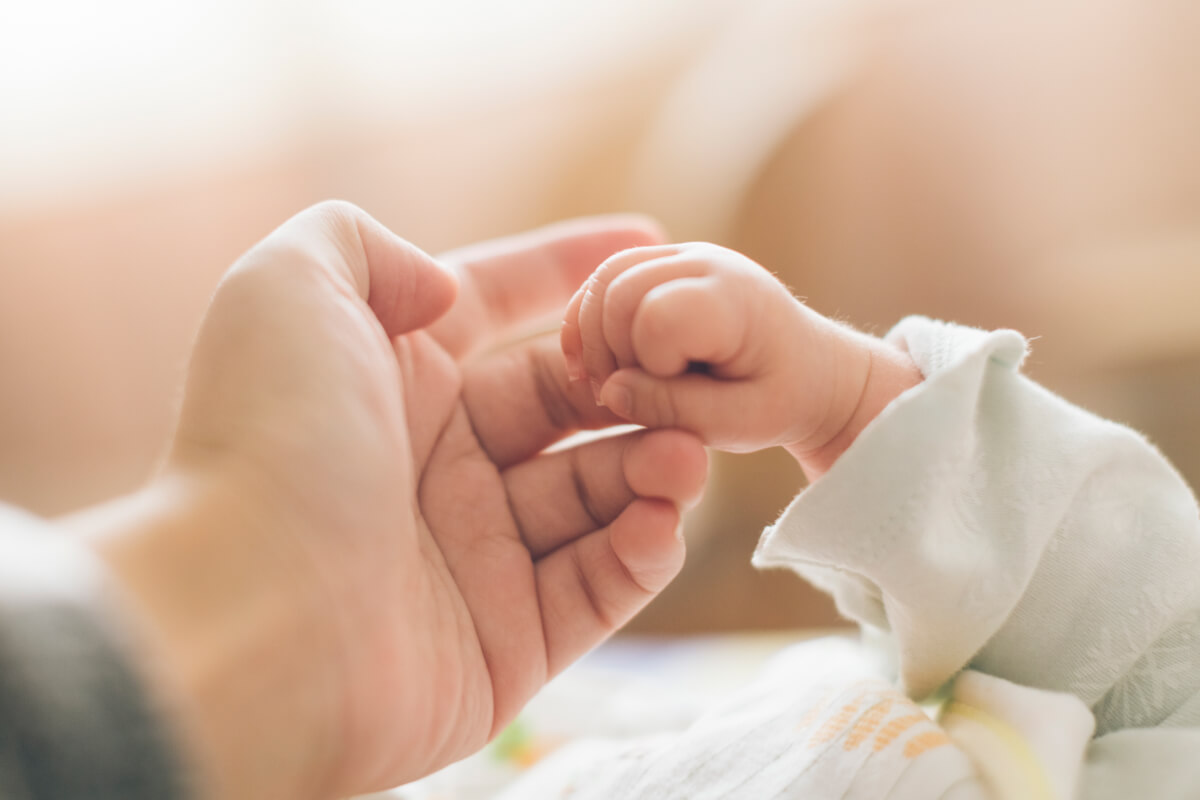 How the Lab Impacts Your Family
Trust is a critical component in fertility treatment, and our laboratory team works diligently to earn it, from daily safeguarding of embryos to future-forward research initiatives. Patients' most pressing reproductive challenges continue to shape our clinical and basic science, and reinforce our ongoing commitment to bridge innovative technology with personalized care.
Laboratory FAQs
Our aim is to make patients feel as secure as possible with our team and laboratory. Below are some of the most common questions we're asked.
Take a Laboratory Tour
Take a peek inside one of the top performing fertility laboratories in the country.
Take a Laboratory Tour
Take a peek inside one of the top performing fertility laboratories in the country.