Erica, Tuiofu, and Thalia
The first embryo created at Mission Bay is now in Kindergarten.
Faced with unexplained infertility, Erica and Tuiofu began treatment at UCSF hoping to grow their family. Their story ended up being an extraordinary first at UCSF's Mission Bay location. Their embryos were the first created in the new lab – on the day they opened.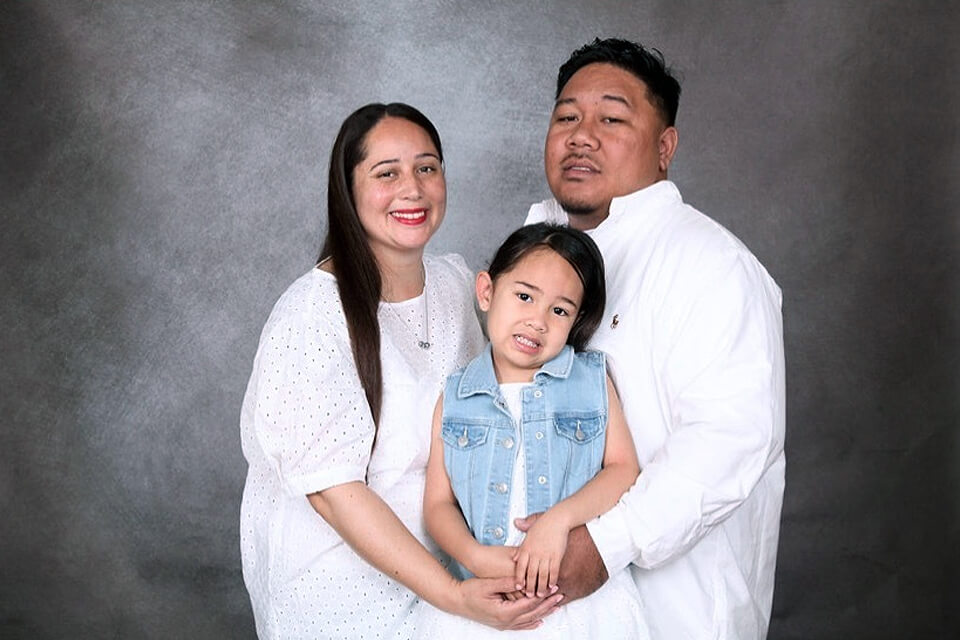 "My husband and I were married in 2010, and we started trying to conceive in 2012. We had what they call unexplained infertility, and heard that UCSF did research on IUI cycles. We did about five cycles that were, unfortunately, all unsuccessful.
We took a break, came back, and tried IVF. We had a successful retrieval, but the day of the embryo transfer, I was in the room ready to go, and Dr. Huddleston noticed that I had some fluid in my uterus. She didn't want to transfer the embryo into an environment where it was unlikely to succeed, and they made the decision to freeze the embryos. It was devastating, and I remember thinking, "What if we just try the transfer?" But Dr. Huddleston was looking out for me as a person — she wanted me to have the best possible outcome in the long run. Even though it was heartbreaking, a couple of months later, we cycled again and did a successful frozen embryo transfer. We found out I was pregnant a couple weeks later, and I gave birth to a beautiful baby girl in March of 2016.
Right before our retrieval, the Center for Reproductive Health moved into a brand-new facility at Mission Bay, with a newly designed embryology lab. My embryos were the first ones created in that lab, on the first day they opened. Our daughter's name is Thalia. She's five years old now and in Kindergarten. She just started reading, and is a ball of energy.  
At CRH, they really put patients over stats, numbers, and money. We are so happy, we're now back for round two!"