New Website, Same Mission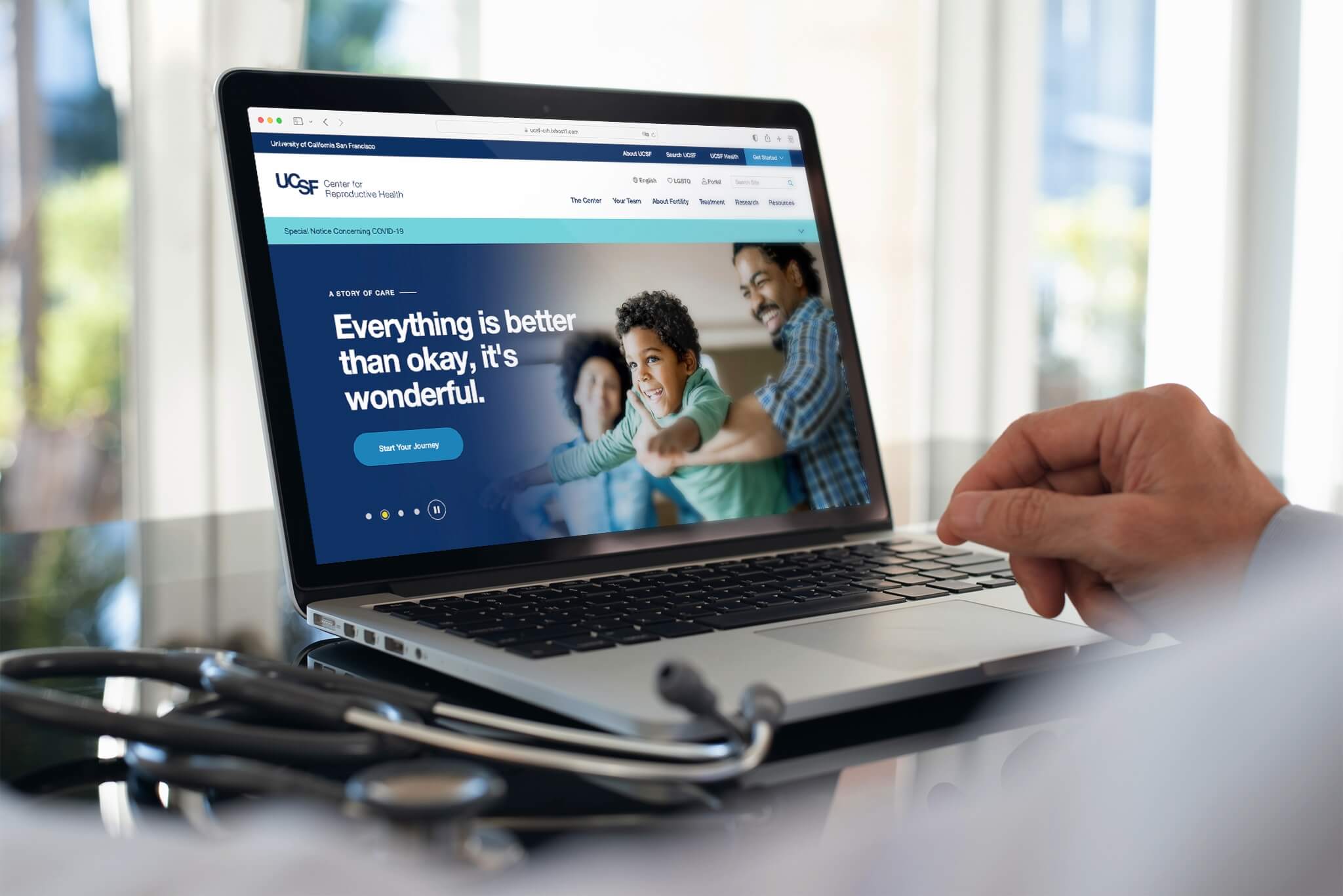 We're introducing the next digital chapter of the UCSF Center for Reproductive Health with the launch of our new website.
Timing is everything, and this evolution is a mirror of our institution's commitment to advancing reproductive medicine, a field that continues to transform. CRH is a place alive with innovation, and we're staffed by a diverse interdisciplinary team advancing the field while personalizing fertility treatment plans. 
The site's new design tucks more neatly into the UCSF Health brand, which is home to revolutionary work and standard-setting care across medical disciplines. Being a part of that network is a vital part of our mission –– we are mindful of each patient's long-term health and wellness, and recognize that their time with us is part of a story that continues. This continuum of care is what sets us apart. 
From a technical perspective, we're offering a more user-friendly, mobile-first experience, with particular mindfulness of accessibility and ease of navigation. Our new content is the most recent information on the fertility treatments we offer, the doctors who deliver the care, and the integrated approach we take to improve the lives of patients and help them build their families. Connecting with our team is also easier. We've simplified the process of requesting an appointment and contacting us with general questions. 
There's lots to explore. You can take a closer look inside our lab, one of the top performing in the country, and a place that's built for life. You can learn more about our areas of research and view our currently enrolling studies. We took the time to think of the resources most valuable to visitors, from Financial FAQs to a sample patient roadmap.
Perhaps most importantly, we now have a home for patient stories. These voices are an integral part of our program, and one of our most valuable measurements of success. From one patient: "You changed the course of our lives, and gave life to our babies, who I hope grow up to do things just as important as this."
Compassion and innovation are two sides of the same coin at UCSF CRH — we combine a transformational research program with personalized fertility treatment plans to change lives. The big picture progress we make zooms into one-to-one patient care, and then back out again. They reflect each other, and we believe this new site reflects that. 
Please reach out to us if you have any questions. We'll see you in the Mission. 
About Blog
There are many causes of infertility. For a successful pregnancy to occur, a healthy egg needs to meet healthy sperm, fertilize, develop and find a good place to grow (a receptive uterus). Problems at any of these steps can cause difficulties in getting pregnant. A woman's body might not release an egg each month due to hormone imbalances, or perhaps the man's body isn't producing enough motile sperm.